Top 10 Technology Trends for Wealth Management in 2023*
As per Gartner®, "today, increasing revenue growth is the highest priority, but to do so cost-effectively while mitigating risks, wealth management CIOs must augment advisors' capabilities and improve the experience by deploying an all-in-one advisor desktop platform."
"Client expectations for personalized and holistic advice, beyond investment management and retirement planning, to include products and services that will enable them to live their best financial lives are evolving, particularly with millennial clients and older clients reaching retirement age, according to the 2021 Gartner Client Experience Survey."
But "just 35% of the wealth management CIOs who participated in Gartner's 2022 Financial Services Technology Survey rated their firm's ability to predict client needs and adapt products and services to their clients changing needs as "Very Good" or "Excellent." And only 38% of these respondents rated their firm's ability to deliver personalized advice as "Very Good" or "Excellent."
Objectway is pleased to offer you a complimentary copy of this Gartner® report that focuses on the key technologies wealth managers should focus on over the next two years to ultimately increase their revenue growth in a cost-effective way, thus demonstrating the mission-critical role of IT as a strategic partner in delivering a competitive advantage.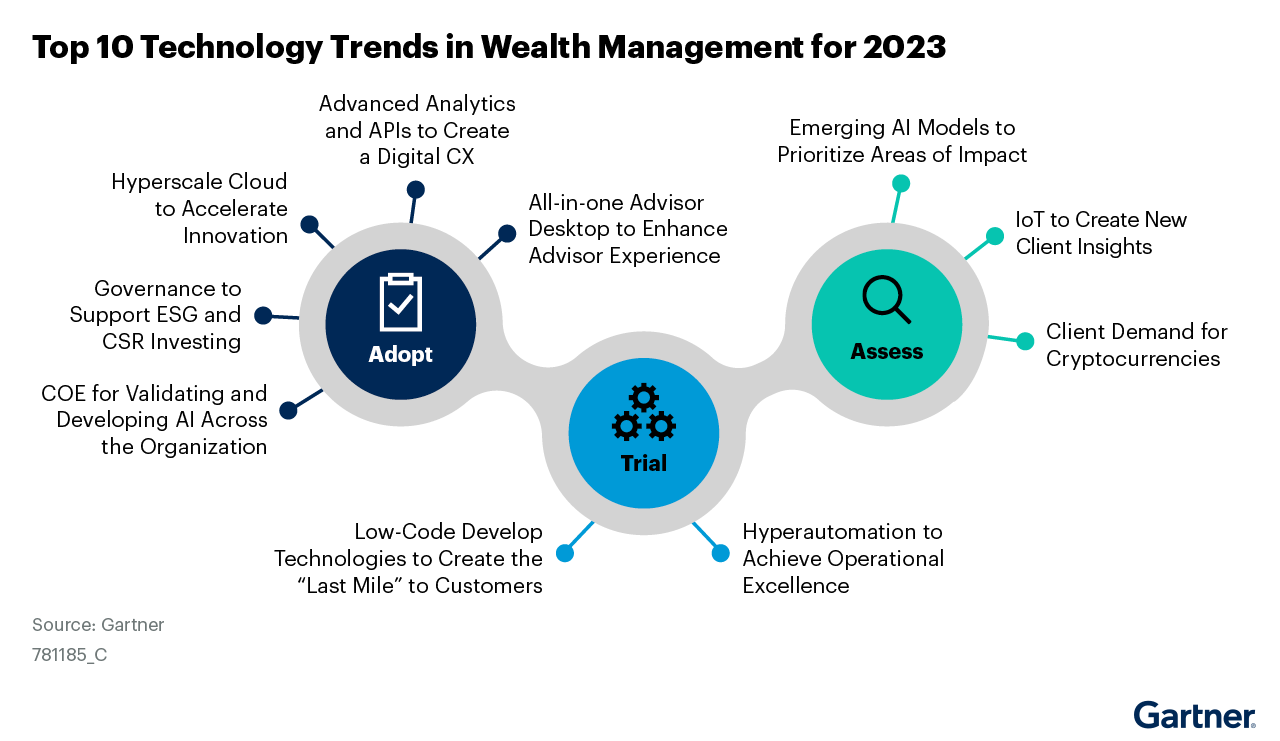 Don't wait, get access to this report now before it's too late!
*Gartner®: Top 10 Technology Trends for Wealth Management in 2023, Chuck Thomas, 23 June 2023
GARTNER is a registered trademark and service mark of Gartner, Inc. and/or its affiliates in the U.S. and internationally and is used herein with permission. All rights reserved.
Sign Up for our Newsletter