Partnering, strategically: a story of business scalability and profitability
Client from 2014 – A member of the Belgian KBC Group, KBC Securities Services is a global player in securities services, providing integrated solutions for banks, brokers and wealth managers through three cornerstone services, namely Business Process Outsourcing (BPO), Brokerage and Custody and Wealth Management.
A strategic partnership to enhance the client experience and optimize business configuration.
KBC Securities Services' innovation initiative revolved around leveraging digital transformation intelligently integrating into their solution design to enable wealth managers to introduce and execute new discretionary mandates for their clients more quickly.
Leveraging Objectway Business Innovation Matrix*, it has been delivered developing a fully integrated solution design for the client lifecycle, covering intelligent data capture and authorization for onboarding, proposal generation and account opening.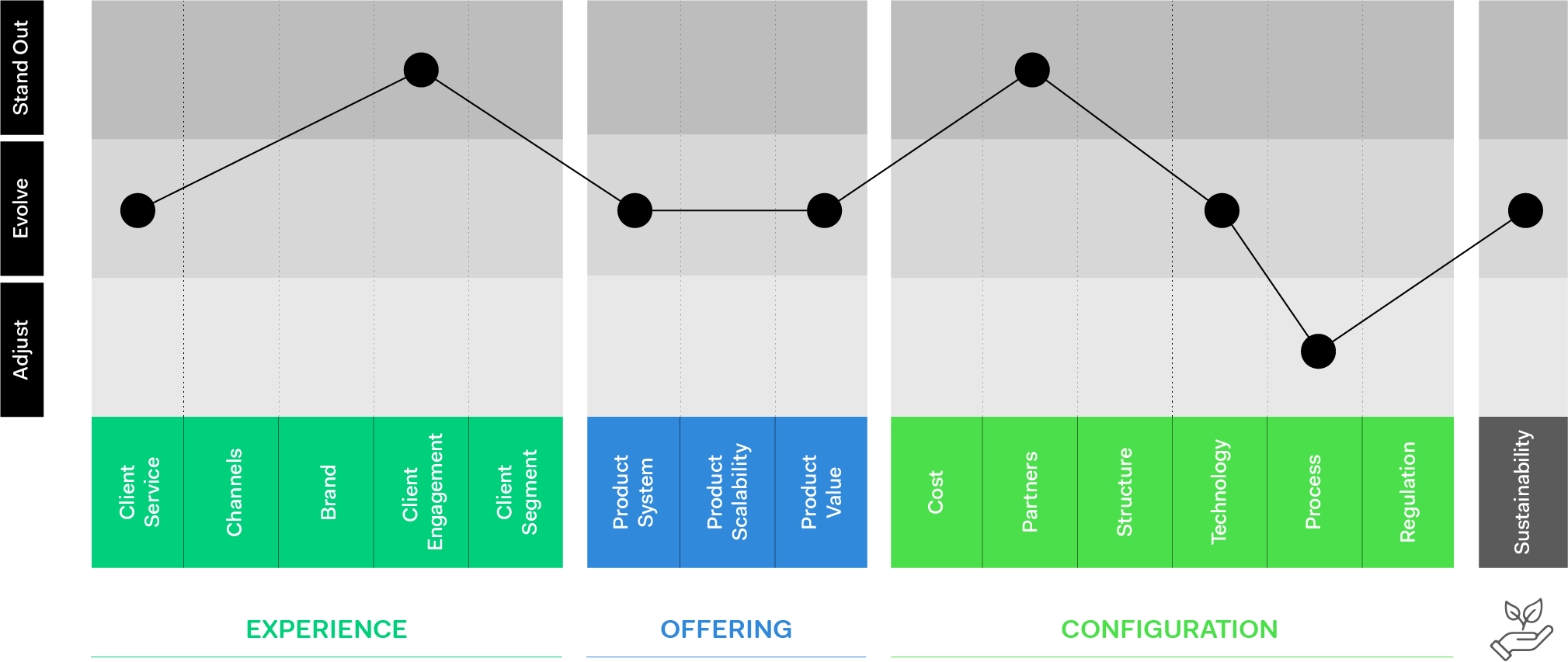 In the face of increasing regulations, demanding customers, product diversification and technological evolution, our client was on a mission to reconfigure their business with the goal of enhancing profitability and scalability. They were looking for a strategic partner to address areas where they needed expertise, particularly in the front-end client-facing applications and portfolio management.
The Objectway Platform was implemented to digitalize the full onboarding process for independent, Benelux-based wealth managers who rely on KBC Securities Services to safeguard their clients' investment portfolios, transforming it from labour-intensive paper-based approach to an automated process.
A core aspect of this transformation was the automation of investment proposal generation and seamless submission across multiple channels, which guarantees clients a personalized and streamlined experience. Consequently, KBC Securities Services replaced its manual data input system with Objectway's innovative solution.
Objectway and KBC focused on further improving the customer experience by creating additional value in the investment proposal track. This endeavour involved the seamless integration of KBC's interface with Objectway Portfolio Management solution, resulting in enhanced portfolio-level tasks and significantly improved client-facing tooling for KBC.
These initiatives have resulted in smoother client experiences and improved operational efficiency. Our client now offers wealth managers a drastic reduction in onboarding time. On the operational side, the system's integration ensures that documents are authentic, digitally signed, and compliant with regulatory requirements, instilling confidence in the accuracy and reliability of the data.
Our strategic partnership worked wonders – our scalability and results have increased! Our assets under custody experienced remarkable growth over the years, with consistent positive trends in both income and assets. The proof of our increased scalability lies in the divergence between our total income and total costs, a sure sign of success.
Smooth/improve out client experience
Improve digital client onboarding and re-onboarding
Accelerate client account management
Increase advisers' productivity and efficiency
Perfect processing throughput times and data quality
Part of KBC Bank, a Belgian renowned banking & insurance group and the processing center for all securities handling within KBC in Belgium, KBC Securities Services is a cornerstone business line within KBC Group and a leading player in the securities processing market. They offer integrated brokerage & custody solutions to European banks, brokerage houses and independent wealth managers, alongside Depositary Bank services to funds and complete back-office functions in Business Process Outsourcing. Their proposition supports the full investment lifecycle, from investor onboarding until corporate actions and beyond.
Sign Up for our Newsletter