Setting up a new bank: seamless operability safeguarding client experience
Client from 2005 – Hauck Aufhäuser Lampe is a leading German private bank currently managing more than €35bn in assets, providing dedicated, comprehensive advice, and developing personalised solutions for private and corporate clients.
Objectway powered the successful merger establishing Hauck Aufhäuser Lampe Privatbank, paving the way for future development and growth.
Hauck Aufhäuser Lampe's innovation initiative revolved around the strategic intent to merge two private banks with a seamless interoperability, safeguarding the client experience​.
Leveraging Objectway Business Innovation Matrix*, the solution has been delivered migrating private banking, corporate banking and asset management/asset servicing functionality within one integrated banking platform with long-term substantial cost reductions, reduced number of sub-systems for a seamless workflow of the back-office units, minimizing client impact​.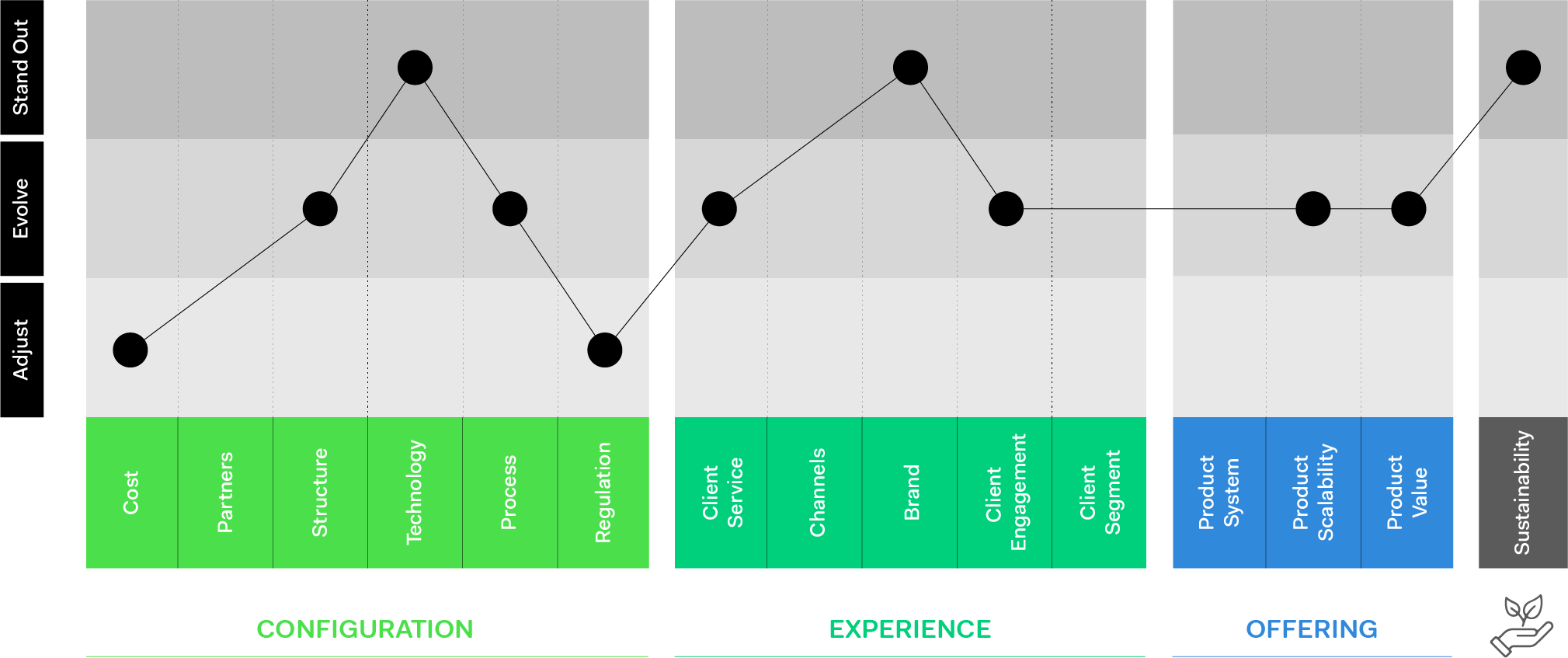 Following the legal merger of Hauck & Aufhäuser and Bankhaus Lampe, the newly formed bank aimed at integrating a fragmented technical IT infrastructure onto a single platform, thereby creating a cohesive and distinctive banking solution. This undertaking required the seamless migration of data and the smooth integration of operations in a swift and secure manner, all while upholding ongoing business operations and securing the client experience.
The Objectway Platform – already utilised by Hauck & Aufhäuser with high standards of client satisfaction – was implemented in order to fulfil the bank's requirement of a data migration process with minimal client disruption and no adverse external effects.
Considering the complexity of the project, a Big-Bang approach was adopted for the data migration strategy, ensuring the migration of all data within a short timeline. The meticulous execution guaranteed operational readiness, preserved smooth client experience and ensured compliance with regulatory and audit requirements regarding the migration's impact.
The Objectway solution was further enhanced to accommodate the specific products offered by Bankhaus Lampe, which would also be offered by the newly formed institution, Hauck Aufhäuser Lampe Privatbank, in the future.
Enable full product offering of both banks on the new integrated platform
Ensure banks' operability and minimised impact on clients during the migration
Benefit from high STP rate over all products
Achieve cost optimisation from platforms' integration
Hauck Aufhäuser Lampe emerged from three equally traditional banking houses and today is one of Germany's leading private banks operating for over 200 years and offering a range of investment solution designed to suit its broad client base: wealth management, investment banking, and asset management to private clients, family offices, and institutional investors and providing customers with extensive support and performance.
Sign Up for our Newsletter