https://www.youtube.com/watch?v=d-rEcjWrFog

ROME 6-7 MARCH 2018
Be ready for a unique experience in our financial and digital community
OWIN18 brought together more than 150 customers, partners, journalists and industry thought leaders to discuss how Objectway is enabling customers to meet their digital transformation goals. The conference was a full day of expert views on the latest industry trends and challenges, product innovation sessions and networking opportunities with Objectway's community.
PRIVATE TOUR
Vatican Museums, Sistine Chapel Private Tour & Rome by night
7 March 2018
CUSTOMER CONFERENCE
Villa Miani – Amazing venue whit an absolutely unique and spectacular view over Rome
8 March 2018
SPECIAL GUEST
A nightmare on european Banking Street?
2016 Ranked N.1 Global Fintech Influencer
by Onalytica
2017 Ranked N.3 Fintech Influencer
by JAX Finance
GET EXCLUSIVE MARKET INSIGHTS
LEARN FROM CUSTOMER CASES
GEOFF TOWERS
CHIEF EXECUTIVE OFFICER, PERSHING LIMITED
GALLERY
Are you ready to cross the portal?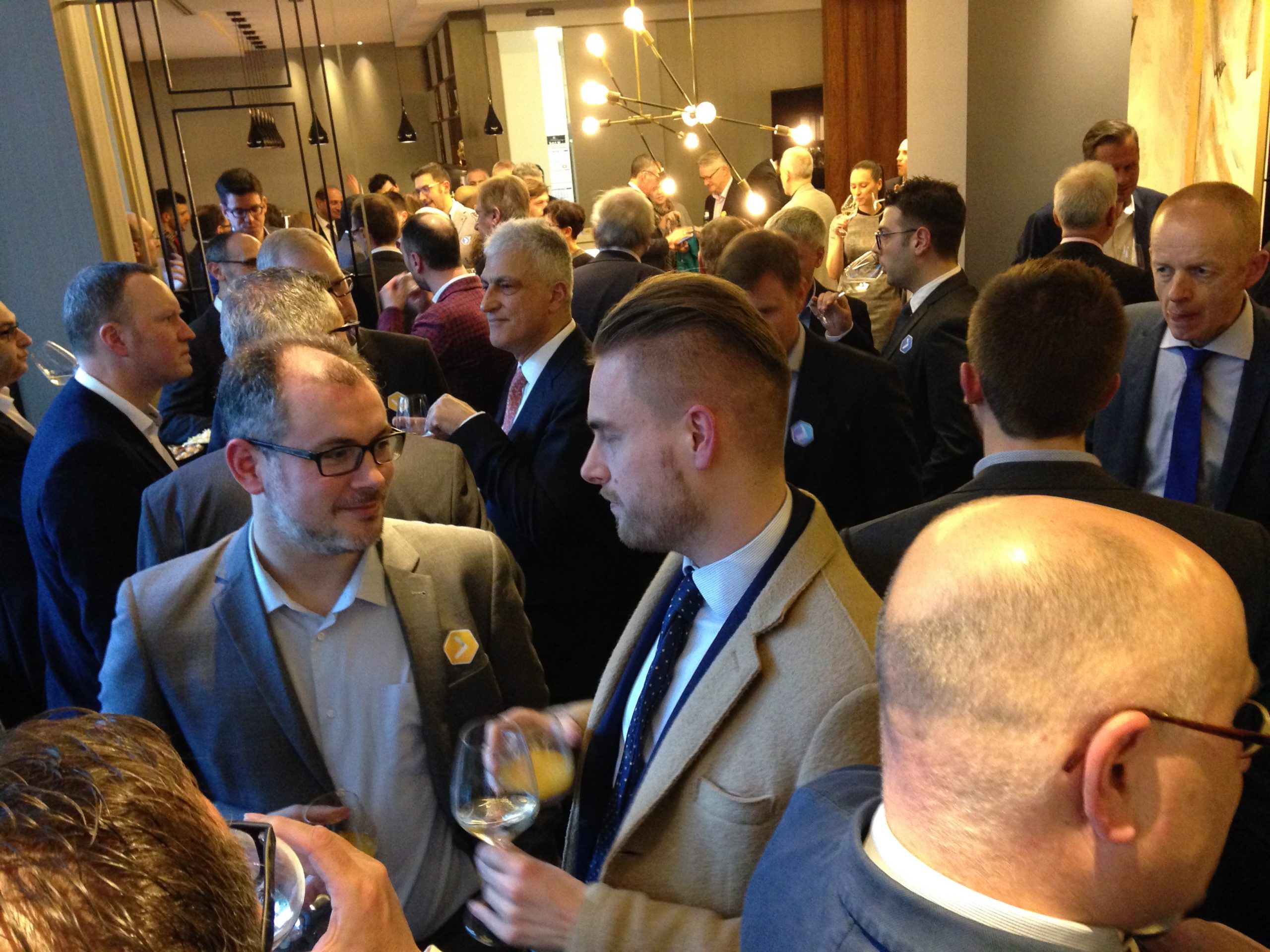 Digital to Our Core
LUIGI MARCIANO
Founder and CEO, Objectway
Kicking Wealth Management into Gear for Growth
THOMAS ZINK
Associate Research Director, IDC
The voice of the Market… and what does it whisper
PETER SCHRAMME
Chief Business Development Officer, Objectway
Empowering business transformation
ALBERTO CUCCU
Chief Product Officer, Objectway
A walk down innovation lane
GEORGIOS LEKKAS
Chief Product Officer
Squaring the circle: how to improve the quality of
client service as well as profitability
JAMES BROWN
Head of Client Services, Compeer
The 2020 vision, what 'future technologies' are enabling
the business of today
LORENZO PAGNIN
Chief Technology Officer
A Nightmare on European Banking Street?
SPIROS MARGARIS
Fintech Influence
Fintech and ToughTech – Better together or better apart?
GEOFF TOWERS
Chief Executive Officer, BNY MELLON – PERSHING
Building a Digital First Customer Focused Bank
DARRAGH LENNON
Director of Distribution, KBC
Amundi: Global Scope, Local Roots – Our way to better
embrace the Italian market
JULIEN BERNARD
Chief Operating Officer, Amundi
BENEFIT
Trends and Technology Sessions
One day of insightful presentations, reflecting the industry trends and hands-on project experiences
BENEFIT
Live Demos
Experiencing live software demos and networking with other customer experience innovators
BENEFIT
Customer Cases
An exciting line-up of guest speakers and customer cases from various countries around the world
BENEFIT
Vatican Museum Experience
An opportunity to privately visit some of the most attractive sites sites within the Museums including the Sistine Chapel