https://www.youtube.com/watch?v=ez_ESo3j80M

SUSTAINABLE INNOVATION AT SCALE
The OWIN23 three-days, immersive experience in the world of sustainable innovation at scale has represented an opportunity to meet, network, interact, share ideas with the most relevant European financial service players and gain valuable insights from top influential thought leaders on the future of Banking, Wealth and Asset management.
You can play a key role in helping clients to consider sustainability in their investment decisions, providing them with investment options that align with sustainability goals, adopting sustainable business practices that can generate a positive social impact and create value by minimizing the environmental impact, in addition to financial returns.
Our next Customer Conference will be focused on the burning issue of generating sustainable innovation at scale, exploring these main themes:
CUSTOMER EXPERIENCE
CUSTOMER EXPERIENCE
Focusing on how the digital experience can provide easily accessible tools to make sustainable investment choices, enabling firm to highlight the sustainable features of their products and services.
BUSINESS
RE-CONFIGURATION
BUSINESS RE-CONFIGURATION
Innovation of the technology and operating models with a state-of-art platform, evolving the sourcing model from on-premise to SaaS and BPaaS, and how these models can also support sustainability in terms of resource efficiency.
OFFERING
EVOLUTION
OFFERING EVOLUTION
Evolving investment solutions design, aligning to profitability while expanding their potential to create social and environmental value over the long term.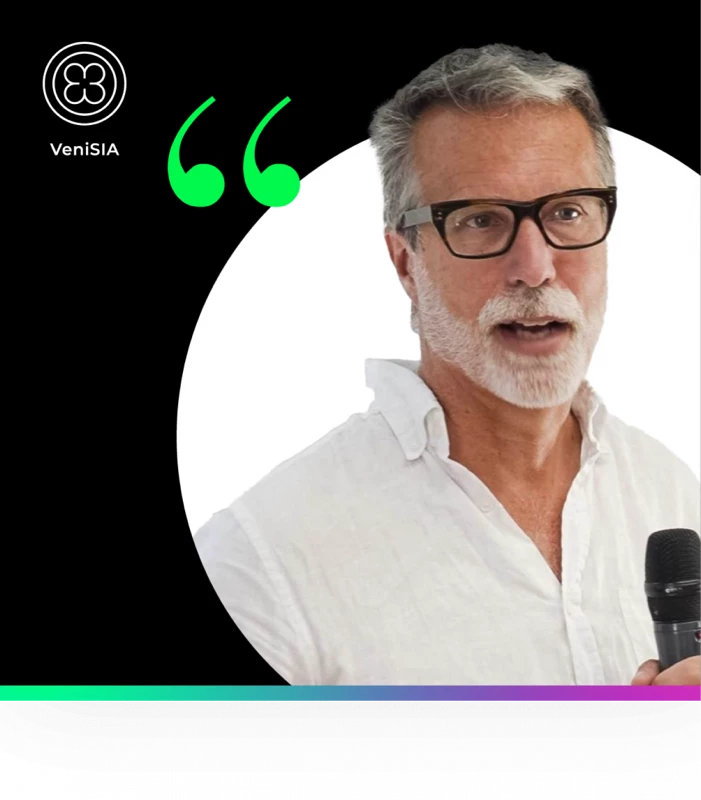 Carlo Bagnoli is Full Professor of Strategic Innovation at the Department of Management, Ca' Foscari University of Venice. He is the Scientific Director of VeniSIA - Venice Sustainability Innovation Accelerator, founder and Scientific Director of the Strategy Innovation Master and the Strategy Innovation Forum. Among other roles, he is a member of the Fondazione Univeneto and a member of the Management Committee and Chairman of the Technical and Scientific Committee of the R.I.R. of the Veneto Region "Smart Destinations in TheLand of Venice - 2026". He is founder, partner and scientific director of the University spin-off Strategy Innovation Srl and co-founder of the University spin-off Digital Strategy Innovation Srl.
Davide Balladori holds the role of FSI Lead for Amazon Web Services (AWS). After having supported the digital transformation of large enterprises within AWS, today he coordinates the FSI Team aserving Italian banks, insurance companies and other regulated entities. Before joining AWS, Davide worked for Sun Microsystems, where in addition to promoting mission critical services he consolidated his technical background and a customer-oriented culture. Subsequently he held Sales and Business Development roles in Italy and abroad for SIA and was responsible for the card payment issuing strategy in EMEA for SIX Payment Services.
Bartosz Golba is Research Director at GlobalData's Financial Services division, heading its global research and analysis operations. Based in the UK, he is responsible for the product development strategy, quality of delivery and robust methodologies across banking and payments, wealth management, and insurance. Bartosz has 15 years of experience in financial services, having worked in various roles in banking and wealth management prior to joining GlobalData.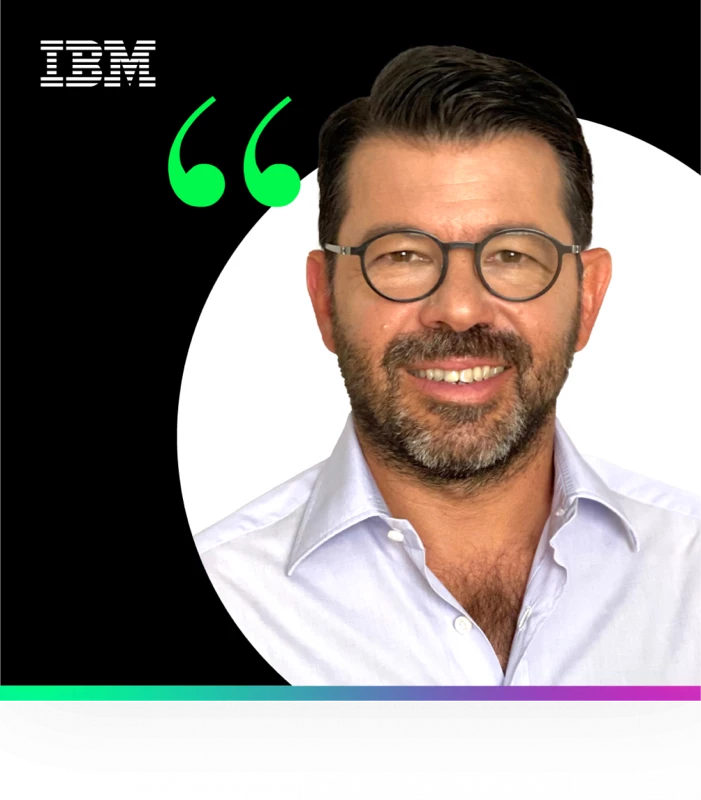 Paolo Sironi is the global research leader in banking and financial markets at IBM, the Institute for Business Value. He is a former start-up entrepreneur and quantitative risk manager in investment banking. Paolo is the author of literature about finance, banking, and digital innovation. His latest bestseller "Banks and Fintech on Platform Economies" explores how platform theory, born outside of financial services, will make its way inside banking and financial markets to radically transform the way firms do business. For more information, thePSironi.com.
Analyst Experts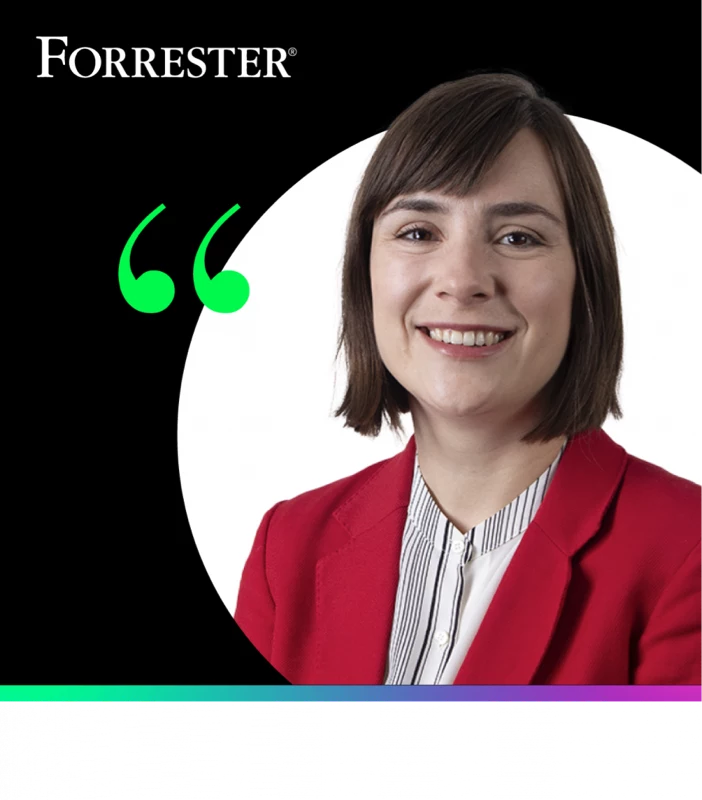 Oliwia leads a team of analysts across the B2C Marketing, Digital Business & Strategy, and Technology Architecture & Delivery Services. She also leads Forrester's financial services practice globally with a focus on the impact of technology on customer behaviors and expectations and financial firms' business models. Her team's research encompasses designing and developing digital products and services, harnessing emerging technologies, and delivering personalized experiences. Oliwia's own area of coverage includes digital transformation in financial services and sustainable finance. Oliwia is a frequent speaker at global industry events, including the EFMA Congress, Finovate, and the Mobile World Congress, and commentator for American Banker, Bloomberg, the Financial Times, and Reuters. She has been recognized as one of the Rising Stars in the European Digital Financial Services Power 50.
Roberto is a digital fighter. An internationally well recognized thought leader, maker and innovator in Digital banking, FinTech and e-commerce.
At present, he is advisor and/or board member of several Italian Fintech startup and incubators.
He is Digital Reinvention Community leader at Qorus, the global financial institutions association.
Currently also Chairman of ClubdealOnline - an italian Private Crowdfunding and digital private market platform and founder of Designitaly.com, the international marketplace ecommerce platform of high end made in Italy design furniture brands.
In the past, he has been Chief Digital and Innovation Officer ad Mediobanca banking Group and General Manager at CheBanca!, the award winning digital and multi-channel bank, where he has launched the first B2C Robo Advisor from a Bank in Europe back in 2015.
He is Author of the book: "L'Era del FinTech" (2016, F.Angeli), translated in English in 2017.
Roberto has been named from European WSJ's Financial News in 2016 and 2015 among Top 40 Fintech Influencer in Europe and in 2017, 2016 & 2015 from UK's Digital Banking Club among Power 50 innovators n European digital financial services.
Customer Testimonials
James is based at the firm's Leeds Head Office in Bond Court and has responsibility for investment management and research as well as sponsoring and leading business change across the firm. He joined Redmayne Bentley from KPMG, where he was Head of Equity Research in their investment advisory division and advised large corporate pension schemes on their asset allocation. Before joining KPMG, James, a Chartered Wealth Manager, spent nearly seven years as a UK Equity Manager for the West Yorkshire Pension Fund, managing around £500m of UK equities. James spent the formative part of his career in the private client investment management industry with Rathbone Investment Management.
In addition to his Main Board and Executive Board responsibilities, James is also Head of Redmayne Bentley's Strategic Asset Allocation committee and manages our MPS proposition.
James has an MBA with Distinction from the University of Leeds and is a Chartered Fellow of the Chartered Institute for Securities and Investment with over 19 years of institutional and private client investment management experience.
During 2021 James became an Equity Partner of the firm and sits on both the Main and Executive Boards. Is a Tottenham fan.
Damiano is EFG Private Bank Chief Operating Officer.
Damiano joined EFGIUK in May 2019. Damiano is responsible for IT, Operations, Change, General Services, Security services for the EFG UK region. He is Responsible for Outsourcing, Operational Resilience and Business Continuity, CASS and Change management, holding the SMF 24 functions.
Damiano joined the financial services 20 years ago, working for the first 10 years as change manager and head of business transformation in Switzerland. He also spent 7 years across Singapore and Hong Kong as Regional COO. Following the EFG and BSI integration, Damiano joined EFG Group to oversee the IT migrations of all the subsidiaries, completing 8 integrations in the following 18 months.
Damiano is an engineer specialised in innovation and management. He studied Engineering, Management and International Executive Management at Politecnico of Milano (Italy), McGill University (Canada),IIM (India), Remin University (China), Lancaster university (UK).
Mary Pieterse-Bloem is Chief Investment Officer at Rabobank. Prior to joining Rabobank in June 2021, she Head of Fixed Income at ABN Amro Private Banking and a voting member of the Global Investment Committee of ABN AMRO. Pieterse-Bloem combines her prominent investment management position with academia: on 1st September 2018 she was appointed Professor Financial Markets at Erasmus School of Economics. She started her career in financial markets in 1993 and worked for Paribas, Dresdner Kleinwort Wasserstein, Lehman Brothers in London and for ING Investment Management (now Goldman Sachs AM) and APG Asset Management in the Netherlands. Pieterse-Bloem has an Msc in Economics at the London School of Economics and holds a PhD from Tilburg University. She is also co-chair of the Dutch -Anglo Financial Services Dialogue.
Andy joined Rathbones in April 2020 as Chief Operating Officer and is accountable for operations, change, technology, and facilities. He began his career in the British Army and having left in 2004 completed an MBA at Edinburgh University.
Andy has worked at BSkyB, O2 Telefonica, Barclays Wealth and Aberdeen Standard Capital, prior to joining Rathbones. Over his career he has held senior roles focusing on client service, operations, technology, and change. Andy's last role before joining Rathbones was Chief Operating Officer at Aberdeen Standard Capital, part of Standard Life Aberdeen
Andrea has over 10 years of experience in the Securities and Fund Services across multiple departments within BNP Paribas. From September 2019 to March 2020 Andrea was the Head of Sales and Relationship Managers, Americas for BNP Paribas Securities Services. He was based in New York. Previously ha was Country Head fro BNP Paribas Securities Services, Brasil, a role he had held since November 2014. In the same period he served the Banco BNP Paribas Brazil Executive Committee, his primary ambition being to grow and develop the local Securities Services franchise. Since April 2020 he is Head of Italy, Switzerland & Iberia Securities Services division of BNP Paribas.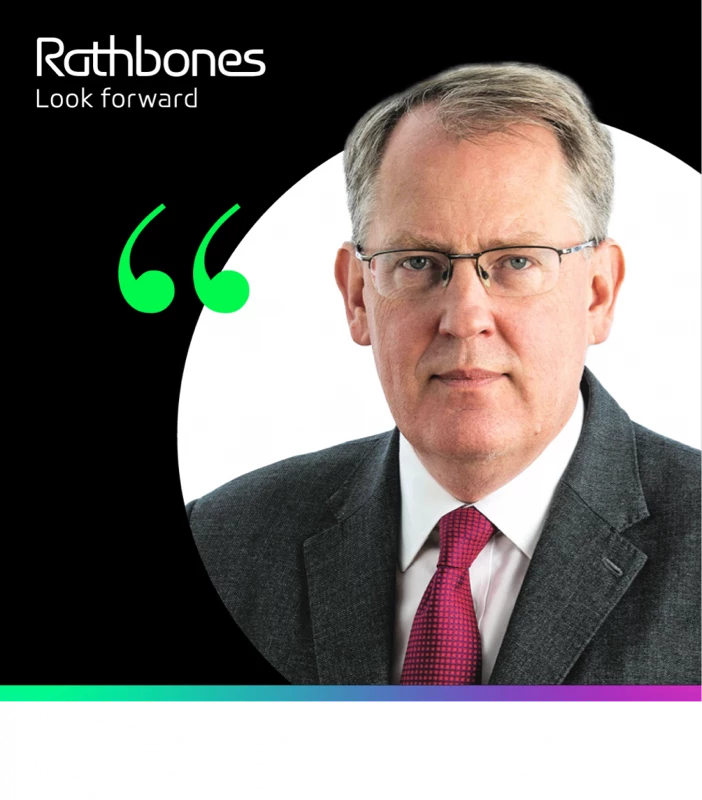 Ivo is responsible for the specialists, which include the Investment Office, Research and Front Office Investment Risk teams. In addition, he leads the Marketing and Proposition colleagues, as well as Charities & Greenbank. Ivo joined Rathbones after graduating from Edinburgh University in 1991 and is a Chartered Fellow of the Chartered Institute for Securities and Investment. He founded the charity team in London and managed portfolios as an investment manager for almost 30 years. He was appointed to the Rathbone Investment Management Committee in 2006 and joined the Group Executive Committee in July 2015
Maarten joined the product Development team of KBC Securities Services in 2018. His activities there are centered around developing services that help financial institutions in the wealth- and investment sector. Maarten's career in financial services started in 2006, and he built his expertise in transaction processing at leading financial institutions such as Euroclear and Credit Agricole CIB. Maarten is married with two kids, and enjoys music and running in his spare time.
Luc Haldimann, co-founder and CEO of Unblu Inc., started his career as a tech entrepreneur by co-founding the CMS software product vendor Obtree and later held a management position at OpenText. He has initiated the label "swiss made software" and drives Swiss tech through his engagement as a board member of SwissICT. Luc graduated with a Masters degree in Computer Science from ETH Zürich.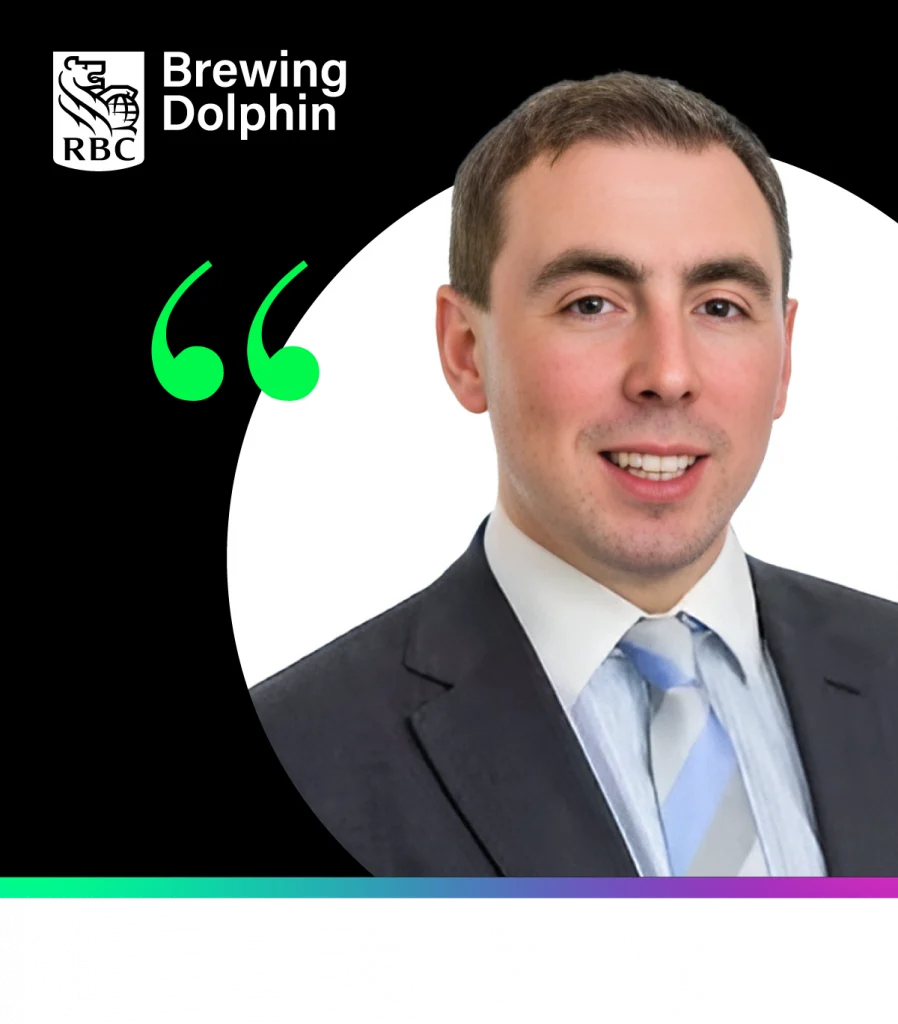 Joining the business in 2002, Gareth is now responsible for our Brewin Portfolio Service (BPS) and WealthPilot, the group's digital channels. In his previous role, Gareth, worked closely with our research department and intermediary division, and oversaw the growth of MPS (Managed Portfolio Service) from just £15m in 2012 to over £4.5bn in 2020 and an intermediary division that grew from £300m in annual sales to in excess of £2bn. In his current role, he developed and is responsible for BPS, the Group's digital offering, which has attracted in excess of £200m of AUM and 6,000 clients. He also took on the responsibility for WealthPilot in 2020, our new digital financial advice service. Reporting into the managing director of advice and innovation, he works closely with the Executive Committee of the Board to strategically influence the Group and our service offerings utilising new technologies with a laser focus on client outcomes. Gareth is part of our client facing leadership team, who together are responsible for all aspects of the client journey.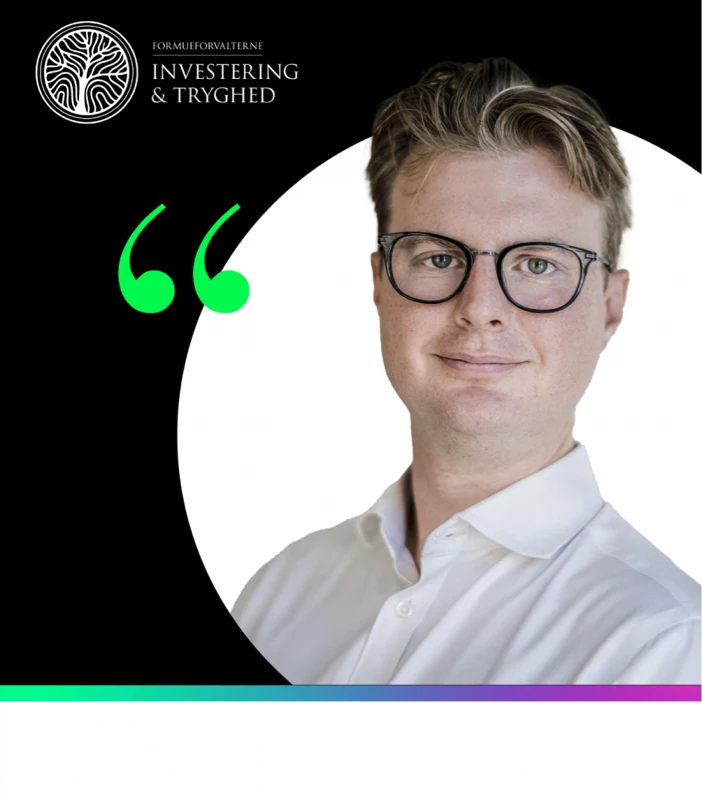 Laurits Louis-Serup Kjærgaard is a strategy and business development manager at I&T Asset Management and a Springer-Nature co-author of 'Investor relations and ESG reporting in a regulatory perspective'. With experience from six countries, he holds a M.Sc. in Finance from the University of Liechtenstein and has worked with financial and non-financial/ESG research and advised companies on the implementation of selected EU legislation. At I&T Asset Management, Laurits serves as a linchpin in the organisation with responsibilities that include product development, client offerings, system development and the implementation of ESG.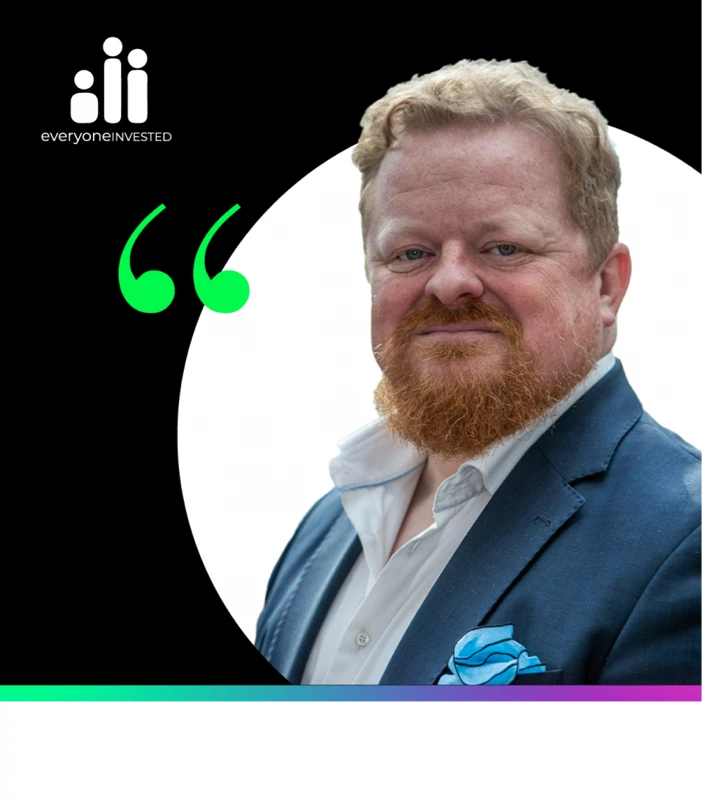 Laurent Lamblin is a senior team member at everyoneINVESTED, KBC Group's wealth tech spin-off. He has over 20 years of experience in wealth management. As Innovation Manager, Laurent initiated several novel products and services that boosted investment penetration within KBC Group. At everyoneINVESTED, he is actively involved in smart copying the investment and behavioral expertise of KBC to assist other financial institutions in successfully transforming their digital investment proposition and processes to promote financial participation. Laurent has a keen interest in behavioral finance and holds a commercial engineering degree from KULeuven.
Since  2007 to 2017  Managing Director of Edmond de Rothschild SGR spa and Italy Country Manager of Edmond de Rothschild Group , growing the business of  Wealth management and Funds distribution    in Italy from  300 mil of  AUM a 3,5 bn eur.
Since 1990 to 2007 Managing Director Europe of UBS Investment Bank and Giubergia UBS Warburg SIM spa.
Started his career as a stockbroker at R.A. Coleman, London and Citibank N.A. Milan
Paul has worked for Van Lanschot Bankiers in Belgium since 2001. He has been a member of the bank's Management Board since 2010, responsible for Operations, Lending, Logistics and Facilities and the IT business. From this role, he is regularly involved in major projects, such as in 2020 the migration of the Belgian IT platform to that of the group in the Netherlands. Since 2021, he is also closely involved in the integration of Mercier Vanderlinden's (Asset Manager) operations into Van Lanschot, with the aim of servicing the private banking market in Belgium under the name "Mercier Van Lanschot" as from 01/01/2024.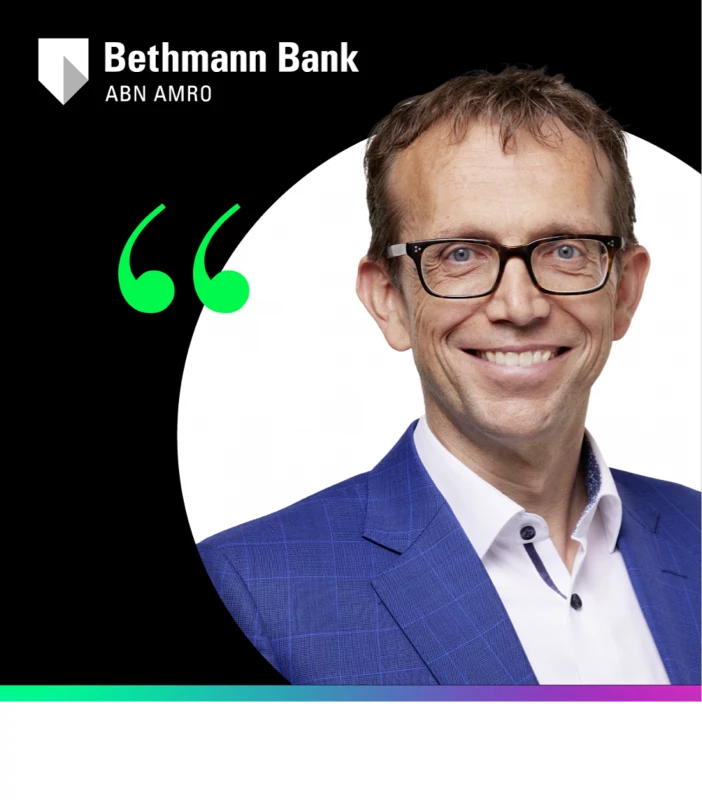 Eric is a seasoned manager with International Experience in a range of business area´s, where the main focus has been on the Finance Area. Since seven years, Eric is the COO (CDO and acting CIO) of ABN AMRO in Germany, where he focuses on driving the digital transformation and building a future proof sustainable Bank.
After the Bachelor's degree at the Bayerische Julius-Maximilians-Universität Würzburg, Gordan worked in the German Banking market, with focus on the business operation organisation. Gordan is now Chief Operations Officer (COO) at Hauck & Aufhäuser Privatbankiers AG.
He contributed to the company growth as Head of Inhouse Consulting practice, and before was Head of Planning & Control of the bank.
Mark has worked as Service Manager in Virgin Money for 3 years and then, in 2021 he joined Rathbones Group, before as Service Owner and then as Product Owner.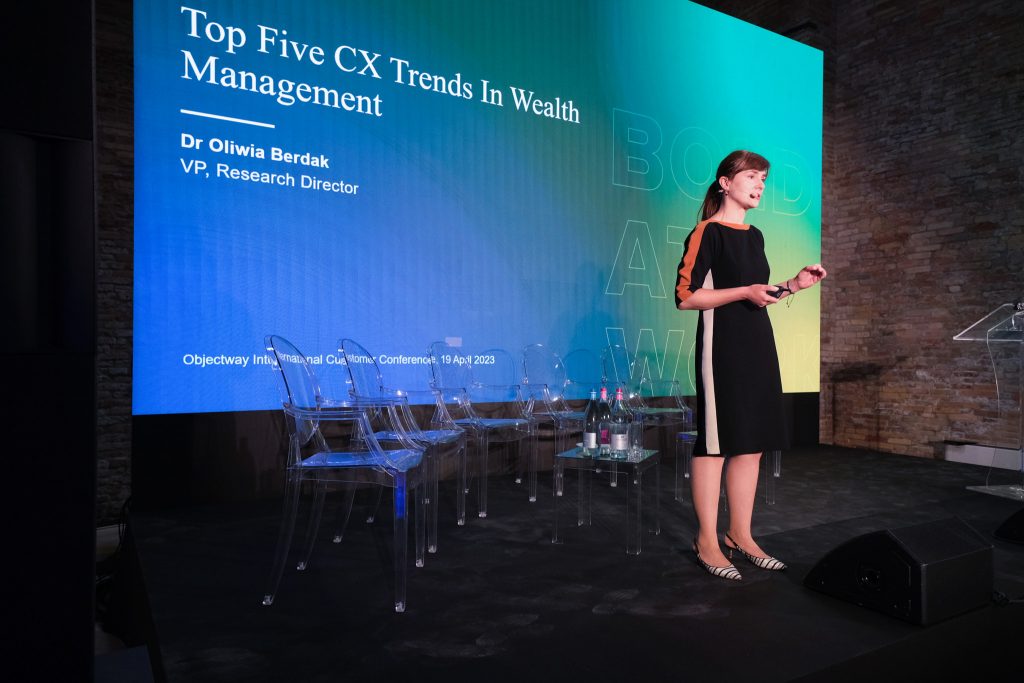 Conversations on Sustainable Innovation at Scale
Explore insights and perspectives on Sustainable Innovation. Listen now to the complete Objectway exclusive podcast series investigating the key themes & topics of OWIN23 Customer Conference, covering Customer Experience, Offering Evolution, and Business Reconfiguration. Tune in to stay ahead of the curve!
Agenda
MORNING SESSION:
SUSTAINABLE INNOVATION AT SCALE
9.30 am
Sustainable Innovation for Growth
LUIGI MARCIANO, Founder and Group CEO, Objectway
Venice: "The oldest city of the future"
A forward-looking project to promote sustainable development solutions that are applicable to Venice fragile and unique ecosystem, and yet scalable, to the benefit of the whole planet.
CARLO BAGNOLI, Professor of Strategy Innovation Founder of VeniSIA, Ca' Foscari University Venice
10.15 am
Unlocking Opportunity in Challenging Times: Innovation in European Wealth Management
Exclusive market insights based on bespoke research conducted in EMEA, unveiling the state of European wealth management and how the industry is responding to challenging conditions by adopting sustainable innovation strategies.
BARTOSZ GOLBA, Research Director Financial Services, GlobalData
11.05 am
The Innovation Diamond: Objectway framework for sustainable solutions at scale
ALBERTO CUCCU, Chief Solution Officer, Objectway
DR. ALEXANDER CASSAR, Chief Business Operation Officer, Objectway
11.25 am
Panel Discussion
JAMES ANDREWS, Head of Investment Management, Redmayne Bentley
DAMIANO BAJ, Chief Operating Officer, EFG Private Bank
BARTOSZ GOLBA, Research Director Financial Services, GlobalData
GARETH JOHNSON, Head of Digital Channels, RBC Brewin Dolphin
11.55 am
Banks and Fintech on Platform Economies
Insightful examination of the necessary shift of focus from selling business outputs to selling client outcomes, steering the financial services industry – particularly Wealth and Asset Management, towards new forms of digital transformation underpinned by Contextual Banking and Conscious Banking.
PAOLO SIRONI, Global Research Leader Banking and Financial Markets, IBM, Institute for Business Value
AFTERNOON SESSION:
CUSTOMER EXPERIENCE
Enriching relationships & interactions to support the entire client lifecycle management
2.00 pm
Top Five Customer Experience Trends in Wealth Management
Key investor trends that wealth and asset management firms should pay attention to, including the rise of hybrid experiences, the call of sustainability, investing against the backdrop of inflation and more.
How asset and wealth management firms should respond to these challenges to gain success and how digital customer experience can provide easily accessible tools to make sustainable investment choices, enabling firms to highlight the sustainable features of their products and services.
OLIWIA BERDAK, VP, Research Director Financial Services Practice, Forrester
2.20 pm
Customer Testimonial
ANDY BRODIE, Chief Operating Officer, Rathbones
MARK WATSON, Product Owner, Rathbones
2.40 pm
Customer Testimonial
ERIC VAN DER DEIJL, Chief Operating Officer, ABN AMRO – Bethmann Bank
3.00 pm
Panel Discussion
LUC HALDIMANN, CEO, Unblu
GARETH JOHNSON, Head of Digital Channels, RBC Brewin Dolphin
LAURENT LAMBLIN, Head of Concepts, EveryoneINVESTED
NICO PERMENTIER, Head of UX Creation & Services Design, KBC Bank
ERIC VAN DER DEIJL, Chief Operating Officer, ABN AMRO – Bethmann Bank
OFFERING EVOLUTION
Delivering Sustainable high-personalized solutions to exploit new client needs
4.00 am
Sustainability and innovation in asset and wealth management. A possible evolution.
The evolution of investment solutions design, aligning to profitability while expanding their potential to create social and environmental value over the long term.
ROBERTO FERRARI, Digital Reinvention Community Leader, Qorus
4.20 pm
Customer Testimonial
LAURITS LOUIS-SERUP KJÆRGAARD, Business Development Manager, Investering & Tryghed A/S
4.40 pm
Customer Testimonial
MARY PIETERSE-BLOEM, Head of Investment Office, Rabobank
5.00 pm
Panel Discussion
IVO DARNLEY, Managing Director, Rathbones
LAURITS LOUIS-SERUP KJAERGAARD, Business Development Manager, Investering & Tryghed A/S
ELISABETE PINTO PEREIRA, Deputy Executive Director, Novobanco
STEFANO ROSSI, Chief Executive Officer, Euclidea
5.40 pm
First Day Wrap Up
ROGER PORTNOY, Chief Strategy Advisor, Objectway
END OF THE FIRST CONFERENCE DAY
7.30 pm
UNIQUE APERITIF-DINNER AT SUNSET AT
MORNING SESSION:
9.00 am
Welcome and Introduction
ROGER PORTNOY, Chief Strategy Advisor, Objectway
Modernization, Innovation and Transformation
DAVIDE BALLADORI, FSI Lead Italy, AWS
BUSINESS RE-CONFIGURATION
Scalability & automation to streamline and transform operating model design
9.30 am
Analyst Speech – Business Re-Configuration
9.50 am
Customer Testimonial
MAARTEN DE CLERCK, Head of Product Development, KBC Securities Services
10.10 am
Customer Testimonial
ANDREA CATTANEO, Head of Italy, Switzerland & Iberia Securities Services, BNP Paribas Securities Services
10.30 am 
Customer Testimonial
GORDAN TORBICA, COO/CRO, Hauck Aufhäuser Lampe
11.10 am 
Panel Discussion
DAVIDE BALLADORI, FSI Lead Italy, AWS
MARY PIETERSE-BLOEM, Head of Investment Office, Rabobank
MAARTEN DE CLERCK, Head of Product Development, KBC Securities Services
PAUL TIMMERMANS, Member of the Management Committee, Van Lanschot Bankiers Belgium
11.50 am 
The Sustainable Innovation Journey for Wealth, Banking and Asset Management in this Decade
ROGER PORTNOY, Chief Strategy Advisor, Objectway
12.20 pm 
Closing remarks and Greetings
LUIGI MARCIANO, Founder and Group CEO, Objectway
2.30 pm 
End of Conference