A Strategic partnership enhancing the Client Experience and driving digital success
Client from 1996 – Leading UK investment manager with more than £68.2 billion FUMA.
Rathbones Group Plc provides individual investment and wealth management services for private clients, charities, trustees and professional partners. They have been trusted for generations to manage and preserve their clients' wealth.
Based on a long-standing partnership spanning 25 years, Objectway has supported Rathbones Group Plc on its evolutionary journey by providing a core asset servicing platform, the launch of a completely new multi-channel Client Portal and MyRathbones app.
Rathbones Group Plc's innovation initiative revolved around a strategic intent to engage prospects and clients through a full lifecycle digital multi-channel approach, streamlining processes, reducing complexity, increasing client satisfaction and loyalty.
Leveraging Objectway Business Innovation Matrix*, the solution has been delivered building a multi-channel portal & mobile application where the client can access and consume personalised investment content, configured for prospecting to servicing the long-term client relationship.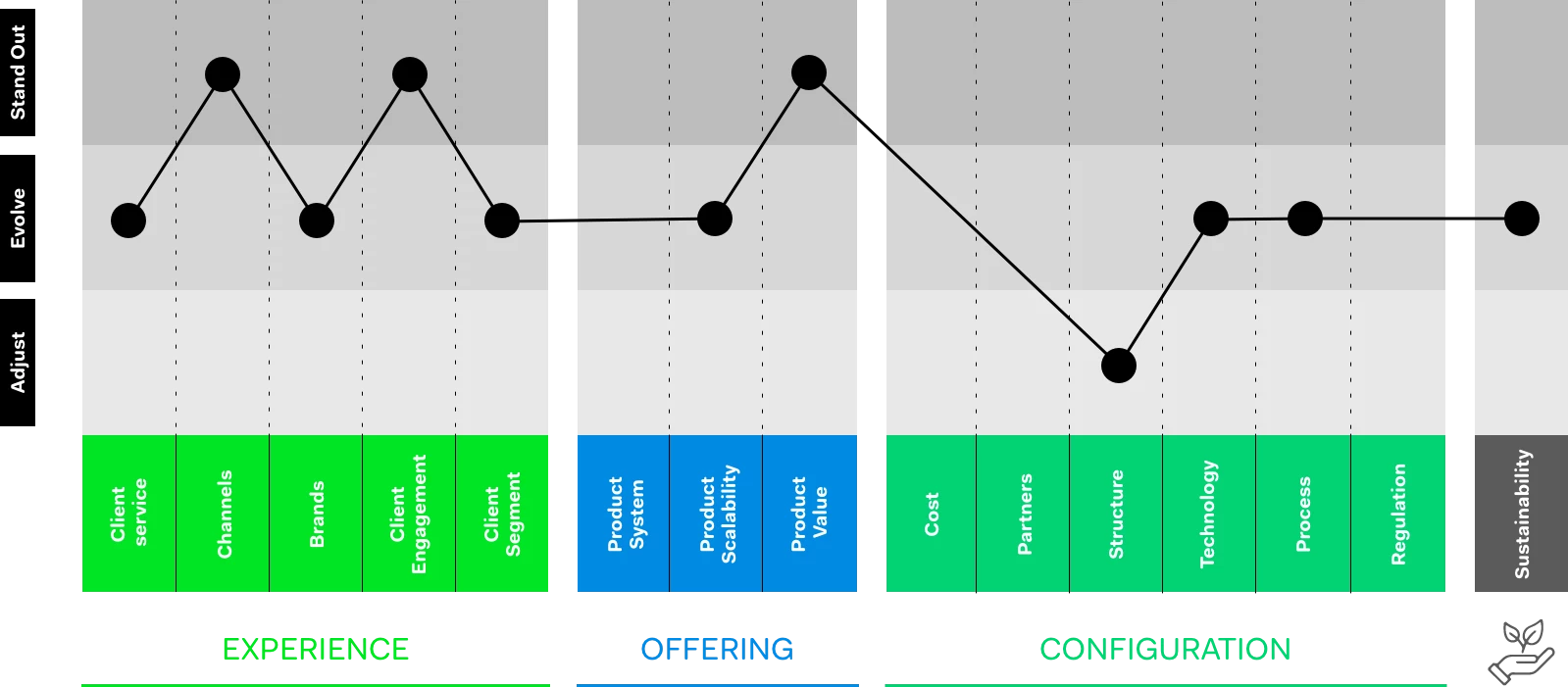 Implemented in 2020 and enhanced further throughout 2021, MyRathbones came into being with a brand-new client web portal followed by two mobile apps, built upon Objectway Platform to be developed and integrated with existing technology.
To date, MyRathbones has over half of Rathbones Group Plc's entire client base registered and actively using and accessing the service more than 6 times per month on average, downloading tens of thousands of investment reports quarterly.
With 16 successful upgrades, MyRathbones showcases Rathbones Group Plc's commitment to enhancing the client experience. It drives paperless initiatives and includes the provision of rich content, offering investment insights and information across multiple channels, increasing client engagement and providing valuable resources for their benefit.
The client facing digital service powered by Objectway allows Rathbones Group Plc to engage its prospects and clients through fully digital life cycle, positioning as a standout leader in channels, client engagement, and overall product value.
Increase digital processes without disruption, according to clients' needs and preferences
Improve wealth mangers' capacity and efficiency
Reduce complexity and improve richer management information
Align client journey across financial planning and investment teams
Over the last two years, Objectway has proven to be a reliable partner in terms of solution design and execution for key components of our digital strategy. We are happy to confirm them as a strategic partner for our future digital transformation plans.
Established in 1742, Rathbones Group Plc has undergone a remarkable transformation from a family business to an independent FTSE 250 public company, being now one of the UK's leading providers of investment management services for individuals, charities and professional advisers. This includes discretionary investment management, unit trusts, tax planning, trust and company management, financial planning and banking services. Rathbones manages £68.2 billion of assets (as at 31 December 2021). Rathbones has over 1,900 staff in 15 locations across the UK and Jersey.
Sign Up for our Newsletter