Objectway partecipa assieme a Zurich Bank al prossimo AziendaBanca Day
9 Novembre 2023 – Objectway e Zurich Bank avranno l'occasione di presentare i risultati positivi derivanti dalla loro collaborazione durante il prossimo evento di AziendaBanca. Leggi il programma completo e registrati per riservare il tuo posto.
Case History – La nuova piattaforma di Zurich Bank
Michele Tanzi, Market Solution Director, Objectway
Omar Campana, Chief Operating Officer, Zurich Italy Bank
Lo sviluppo di nuove tecnologie e l'implementazione dell'intelligenza artificiale nei processi di investimento e gestione del capitale pongono oggi nuove sfide da affrontare: Objectway ha così portato in produzione una piattaforma di digital advisory che ha permesso alla Banca di migliorare il proprio modello operativo.
Michele Tanzi, Market Solution Director Objectway e Omar Campana, Chief Operating Officer Zurich Bank, ripercorreranno le tappe del loro percorso di collaborazione, mettendo in evidenza gli obiettivi sfidanti del loro progetto e i benefici che ne sono derivati, riassumibili in due punti fondamentali:
Analizzare i portafogli dei clienti non soltanto in modalità qualitativa ma anche in modalità quantitativa
Garantire il calcolo delle performance storiche
Lo sviluppo della piattaforma di digital advisory è stato così declinato lungo tre principali linee direttrici:
Customer centric
Financial advisory centric
Consulenza evoluta olistica
La partnership tra Objectway e Zurich Bank è in continua evoluzione e sicuramente ci saranno nuovi progressi finalizzati al rafforzamento del rapporto tra la Banca, i suoi consulenti e i clienti finali.
La partecipazione è gratuita ma riservata ai professionisti che lavorano in banche, compagnie assicurative, società di gestione del risparmio, società di credito al consumo e altre aziende Finance.
Iscriviti subito compilando il form disponibile e vieni a trovarci!
Event Information
9 Novembre 2023, Hotel Una Verticale, Via Carlo De Cristoforis 6, Milano
Graduated in Computer Science at the University of Bari, he immediately specialized in the analysis and design of software systems for finance and online trading. In 2003 he joined Objectway, where he immediately realized an innovative and complex private wealth management project. Today he is Market Solutions Director and he leads the development of Objectway Wealth Management solutions and provides support to customers for the products' implementation.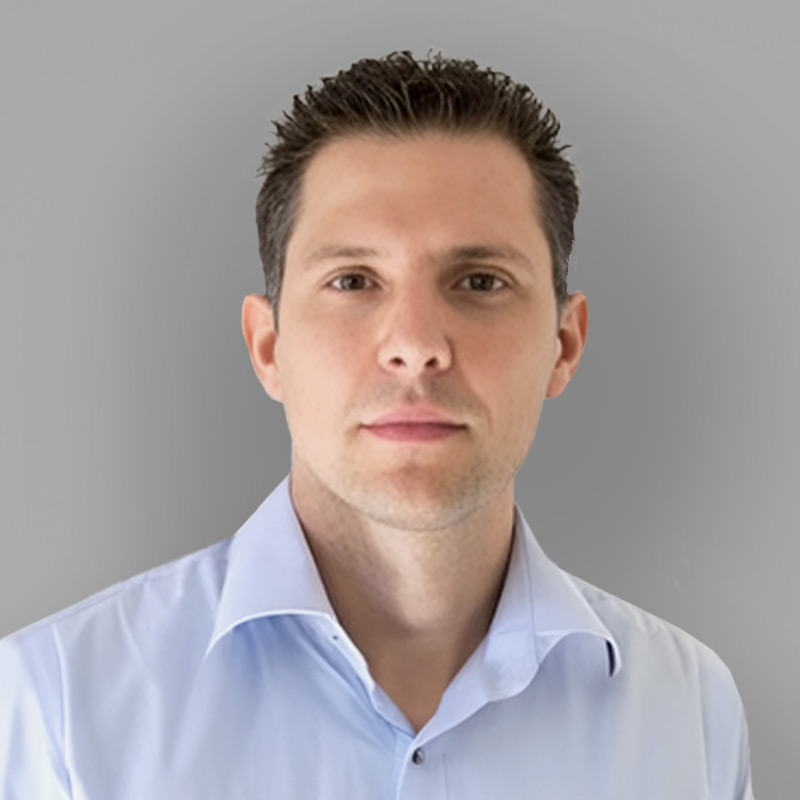 Omar has worked in IT for more than several years now, holding various positions in different business departments, always focused on Project Management (PMO), Business Process Analysis and Data Center Transformation. After a work experience before within Accenture and then with BPER Banca, in March 2022 he has become Zurich Bank Chief Operating Officer.
Sign Up for our Newsletter